Information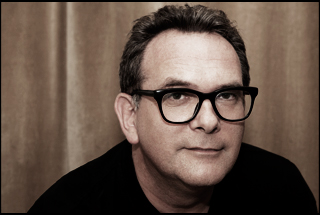 Raised in England by Polish parents, Andrzej Liguz decided when he was a teenager that he wanted to explore the world. He subsequently lived in Holland, Berlin, Greece and Australia before moving to NYC 5 years ago.
He found his first camera at a bus stop when he was 24 and decided at 27 to prove it possible to make a living from photography within one year never having done it before. He succeeded and now shoots portrait, reportage/lifestyle and fashion images for a variety of advertising, commercial, music and editorial clients around the world.
Andrzej is equally comfortable in a studio or on location, believing that it's possible to find 6 interesting locations within 50 yards of any given spot. He works fast and enjoys constructing contexts and illusions in-camera that appear to be computer manipulated. He has traveled on photographic assignments to Germany, France, England, Ireland, Mexico, Thailand, Canada and throughout the US.
Some of his subjects have included musicians Bjork, Jeff Buckley and Midnight Oil; actors Geoffrey Rush and Jeremy Sisto; General Motors VP of Global Design Ed Welburn and Deloitte Haskins CEO Barry Salzberg; three time World Boxing Champion Jeff Fenech as well as a variety of other athletes, politicians, actors, artists and entrepreneurs.
Andrzej's clients include:
Sony Music, Universal Music, Warner Music, EMI Music, Virgin Music, Bluenote Records, Wind Up Records, Midnight Oil Music, ESL Music
Esquire Magazine, Business Week Magazine, Motor Trend Magazine, Rolling Stone Magazine, Men's Health Magazine, Marie Claire Magazine, Time Magazine, Ministry Magazine, Smash Hits Magazine, Inside Sport Magazine, Urban Hitz Magazine, Revolver Magazine, Hair+ Magazine
SKH Music, Big Machine Media, JLM PR, Another Reybee Production, Sketchtank Design & Production, Thirty Tigers Management, Social Change Media
Penguin Books, Hodder Headline Books
Sony Ericsson Phones, Nissan Trucks, Westpac Bank, Credit Finance Corp, Suzanne Q Solutions, ABC TV, ABC JJJ Radio, Blue Swimmer Group, Bico Jewellery, Victoria Buckley Jewellery
As well as photography, Andrzej has also created large installations and sculptures around the world under the name M.O.R.E. (Ministry Of Random Events). To see some of these creations view the M.O.R.E.portfolio.